Start Fast, Quickly Advance
TreeAge Pro makes it quick and easy to build healthcare models

Visual model-building with no coding required
Analyses automatically use your model inputs and follow your patient pathways to calculate model results.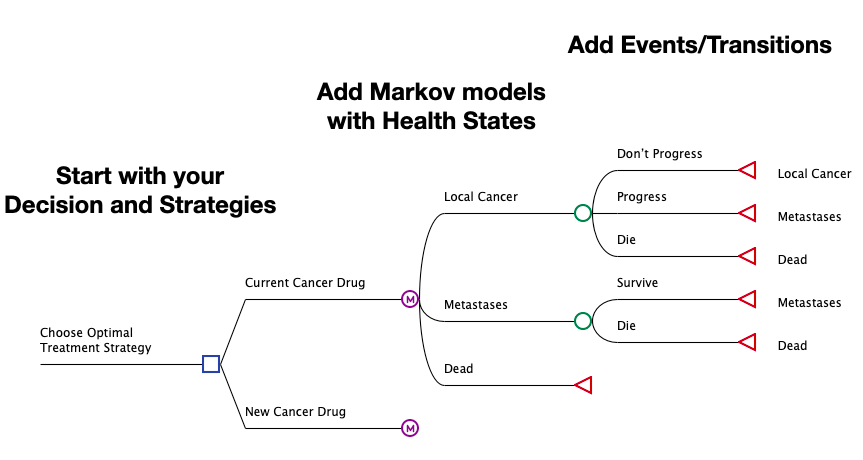 TreeAge Pro's built-in tools help you easily analyze and validate models
Focus on the details of your model, and let TreeAge Pro take care of the rest.
Built-In Assistants guide you through building your first models
Follow step-by-step instructions to build your pathways and enter inputs.