Healthcare Modeling
Use TreeAge Pro software to meet your health economic and clinical decision-making needs.
Commercial
Pharmaceutical Companies and Consultancy
Healthcare Decision-Makers
HTA, Payers, Clinicians, and NFP Organizations
Build healthcare models by mapping out strategies and patient pathways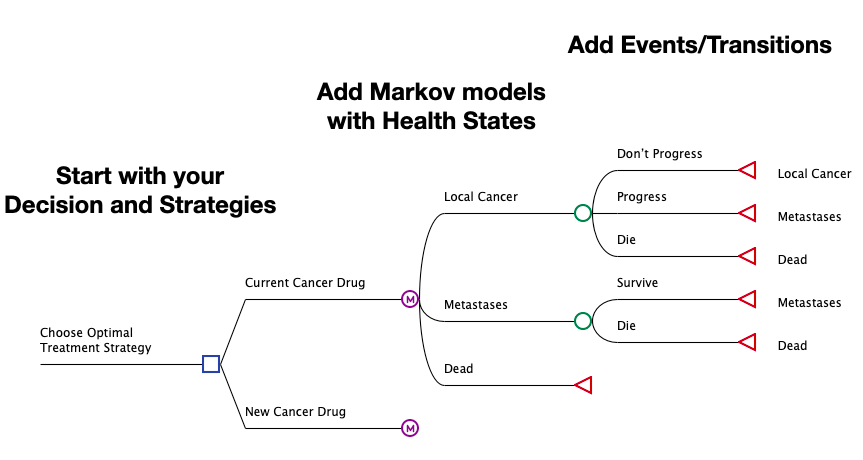 Create patient pathways visually, then add your inputs. No coding required.
Run healthcare and sensitivity analyses with a single click.
Flexible framework supports several model types
Decision Trees
Markov Models
Patient Simulation
Partitioned Survival Analysis
Discrete Event Simulation
Analyze with One-Click Analysis Tools
Transparency & Validation
TreeAge Pro supports full model transparency.
Full cohort trace for Markov, DES and decision tree models.
Sensitivity analysis tools to study uncertainty.
Console to review any or all internal calculations.
Have You Received a TreeAge Pro Model and Need to Review It?